Skip to main content
It looks like you're using Internet Explorer 11 or older. This website works best with modern browsers such as the latest versions of Chrome, Firefox, Safari, and Edge. If you continue with this browser, you may see unexpected results.
Library Resources
Explore the library's resources to learn more about Voting Rights!
This Bright Light of Ours

by

Maria Gitin; Lewis V. Baldwin (Foreword by)

This Bright Light of Ours offers a tightly focused insider's view of the community-based activism that was the heart of the civil rights movement. A celebration of grassroots heroes, this book details through first-person accounts the contributions of ordinary people who formed the nonviolent army that won the fight for voting rights. Combining memoir and oral history, Maria Gitin fills a vital gap in civil rights history by focusing on the neglected Freedom Summer of 1965 when hundreds of college students joined forces with local black leaders to register thousands of new black voters in the rural South. Gitin was an idealistic nineteen-year-old college freshman from a small farming community north of San Francisco who felt called to action when she saw televised images of brutal attacks on peaceful demonstrators during Bloody Sunday, in Selma, Alabama. Atypical among white civil rights volunteers, Gitin came from a rural low-income family. She raised funds to attend an intensive orientation in Atlanta featuring now-legendary civil rights leaders. Her detailed letters include the first narrative account of this orientation and the only in-depth field report from a teenage Summer Community Organization and Political Education (SCOPE) project participant. Gitin details the dangerous life of civil rights activists in Wilcox County, Alabama, where she was assigned. She tells of threats and arrests, but also of forming deep friendships and of falling in love. More than four decades later, Gitin returned to Wilcox County to revisit the people and places that she could never forget and to discover their views of the "outside agitators" who had come to their community. Through conversational interviews with more than fifty Wilcox County residents and former civil rights workers, she has created a channel for the voices of these unheralded heroes who formed the backbone of the civil rights movement.

ISBN: 9780817387389

Publication Date: 2014-02-01

The Most Fundamental Right

by

Daniel McCool (Editor)

Passed in 1965 during the height of the Civil Rights movement, the Voting Rights Act (VRA) changed the face of the American electorate, dramatically increasing minority voting, especially in the South. While portions of the Act are permanent, certain provisions were set to expire in 2007. Reauthorization of these provisions passed by a wide margin in the House, and unanimously in the Senate, but the lopsided tally hid a deep and growing conflict. The Most Fundamental Right is an effort to understand the debate over the Act and its role in contemporary American democracy. Is the VRA the cornerstone of civil rights law that prevents unfair voting practices, or is it an anachronism that no longer serves American democracy? Divided into three sections, the book utilizes a point/counterpoint approach. Section 1 explains the legal and political context of the Act, providing important background for what follows; Section 2 pairs three debates concerning specific provisions or applications of the Act; while Section 3 offers commentaries on the previous chapters from attorneys with widely divergent viewpoints.

ISBN: 9780253001924

Publication Date: 2012-10-17
In honor of International Human Rights Day...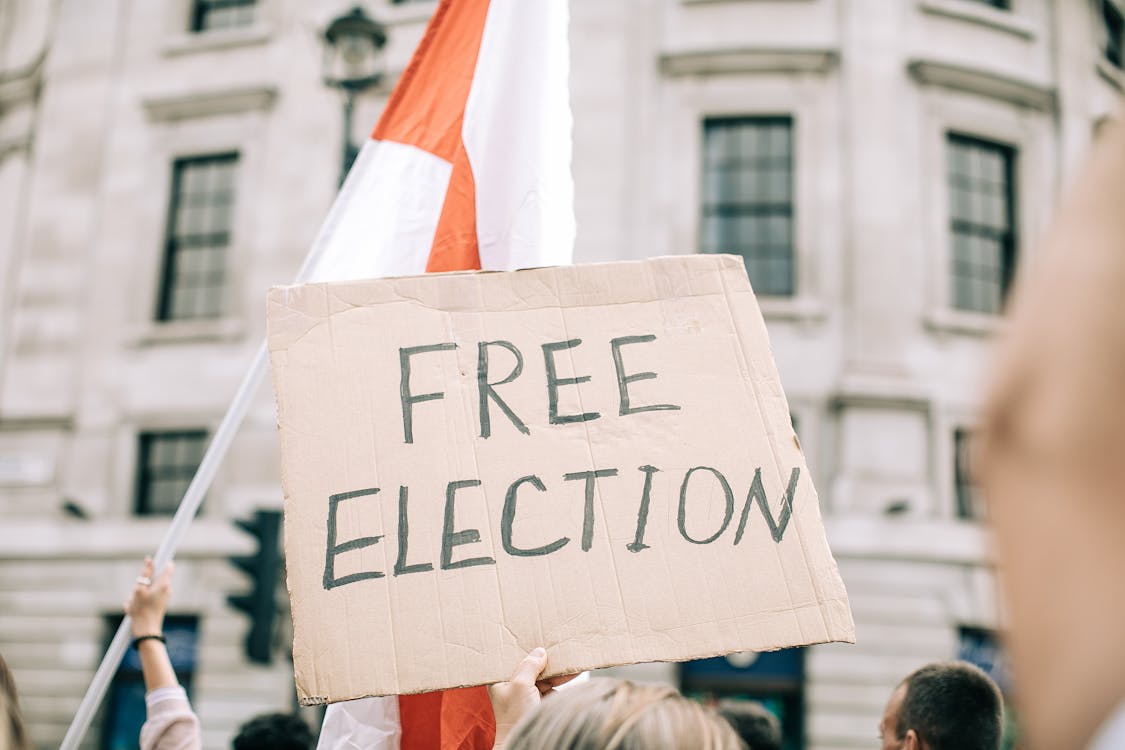 Johnson & Wales recognizes

Voting Rights

as 2020's theme!!
The International Declaration of Human Rights identifies the freedom to vote in a free election as a universal human right...
Article 21:
(1) Everyone has the right to take part in the government of his country, directly or through freely chosen representatives.
(2) Everyone has the right of equal access to public service in his country.
(3) The will of the people shall be the basis of the authority of government; this will shall be expressed in periodic and genuine elections which shall be by universal and equal suffrage and shall be held by secret vote or by equivalent free voting procedures.
********
Engage with the JWU Community!
Click the Image Below to Share your Experience: